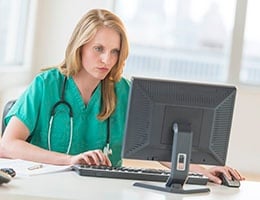 Every healthcare professional is familiar with the traditional learning methods of classroom lectures, texts, conferences and hands-on clinical training. For "experienced" older clinicians (like me) educated during the pre-internet era, these were the exclusive methods employed during college, medical/nursing school, internship, residency and beyond. You went to lectures, hit the books, and relied on the "watch one, do one, teach one" process of mastering new procedures.
Although these tried-and-true learning techniques taught legions of medical personnel and continue to have their place in professional education, the advent of the Internet and explosion of technology have changed everything. Learning is no longer confined to a brick building with a live speaker at a scheduled time with hard-copy handouts. I have talked to medical students whose pre-clinical instruction is basically a high-tech version of home-schooling. Lectures are now recorded, audiovisual in format, and available on demand. For the past 20 years, the e-Learning monster has devoured massive quantities of information and offers to spit it back at us whenever, wherever and however we want; sometimes more than we want, to the extent that the sheer volume, frequency and variable quality of available content and programs require our keen discernment.
With that history behind us, a good question is: "What are physicians, nurses and APCs looking for in e-Learning and what should they be looking for?" An obvious caveat deserves mention right off the bat – that everyone has their own learning style and preferences. Some like hardcover books; others prefer eBook readers. Some thrive on lengthy text descriptions of concepts and skills; others learn best by hearing and seeing. Some benefit most from group learning; others favor independent study. While there is no single cookie-cutter learning solution to satisfy everyone, there are many options available to consider.
Based on published principles of adult learning, clinicians (and learners in general) should expect to encounter certain desirable features during their e-Learning experiences:
Self-Direction. You play the key role in choosing and directing the learning experience to meet your needs.
Experiential. The learning program should resonate with your past experiences and at the right level.
Results-Driven. The content should fill a specific gap in knowledge or competence and satisfy your objective for taking the course.
Relevance. You are likely to learn the most if the lessons are produced by peers/leaders in your field and align with your day-to-day practice and problems.
Practical. The educational activity will be most impactful if it provides you with tools you can use.
What are some of the limitations of e-Learning?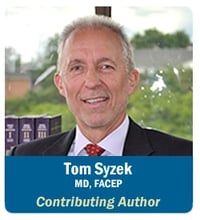 E-Learning is different. It involves more technology and is not face-to-face with a live instructor. This and other features can be considered negative aspects of e-Learning:
Inability to have live personal interaction. Video conferencing is the next best thing, but some learners may still prefer the in-person connection.
Tech concerns. Not everyone is proficient with PCs, clicking a mouse, connecting, downloading, etc. They may need help to find the on/off button.
Lack of organizational leadership. Institutions and groups need a champion and staff to select the appropriate e-Learning program and content, and then to engage, enroll and track compliance for all the learners.
Lack of organizational support. If your hospital or group provides your e-Learning, do they also provide administrative support needed for everyone to access and succeed in the program?
What features of e-Learning are healthcare professionals looking for?
Keeping in mind that no two learners are alike, the following is a list of features of e-Learning that healthcare personnel (physicians, nurses, APCs) tell me they are looking for:
Content. It should be current, evidence-based, represent best practices, and provide practical solutions to everyday challenges related to clinical practice, documentation, patient safety, communication, and risk issues.
Convenience. The program should be available anytime and preferably anywhere on any mobile device with Internet connection.
Engaging and relevant. The content should be interesting, interactive and even entertaining, using real cases and clinical scenarios when possible. Feedback on testing/scoring should be meaningful and instant.
Efficient. Unless specifically designed to be comprehensive, the lessons should contain brief, digestible chunks of key information without extra fluff or prose.
Multimedia. To accommodate diverse learning styles, the e-Learning program should have options for reading (text) and/or listening (audio). Graphics, video and animation are desirable for the visual learner.
Compliance. CME or CE certificates should be immediately available and downloadable. The administrative leader (hospital or group) can track, monitor and report compliance.
The Sullivan Group strives to provide an e-Learning environment in which healthcare professionals can thrive. Based on these learning requirements, the RSQ® Solutions platform aligns by:
Incorporating the latest evidence-based medicine, and updating content regularly as new developments arise.
Providing an online platform accessible from anywhere to make learning convenient.
Featuring case-based scenarios within content to improve relevant learning, and mixing in quizzes to check the learner's understanding of the material in real time.
Breaking down concepts into digestible chunks with lessons and calling out key points of learning.
Integrating graphics and audio to engage learners with varied learning styles.
Presenting both a learner dashboard to download CME or CE certificates and an administrative dashboard to monitor learner activities.
If you are considering the use of e-Learning for your clinical education programs, contact us to inquire about implementation best practices.