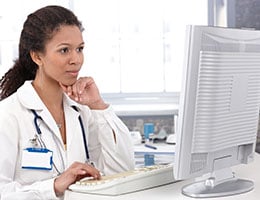 As you start an emergency medicine training program, it can be overwhelming deciding where to start with your coursework.
We have found that six to ten courses each year is a nice number.
If you know specific areas in which your organization struggles, we certainly recommend starting there.
Does your organization struggle with improving patient satisfaction scores?
Do your clinicians struggle to communicate and empathize without admitting fault after an adverse event?
Have you had any violations or near misses with HIPAA or EMTALA?
Have you recently experience a near miss related to a specific clinical presentation?
You can always contact our Customer Success team with your areas of concerns and we can help you select courses to address those areas of risk.
If this approach doesn't suit your organization, you might start with the framework below. Of course, you can modify this depending on the particular clinical or risk issues that may plague your group.
This framework is designed to address the most common diagnostic issues we see in emergency medicine.
Starting Framework for a 3 Year Program in Emergency Medicine:
| | | | |
| --- | --- | --- | --- |
| Category | Year 1 | Year 2 | Year 3 |
| General Risk Management | Risk & Safety Overview in Emergency Medicine Part 1 | Risk & Safety Overview in Emergency Medicine Part 2 | Acute Limb Ischemia |
| Abdomen | Appendicitis | Geriatric Abdominal Emergencies | Abdominal Aortic Aneurysm |
| Cardiovascular | Myocardial Infarction Part 2 | Thoracic Aortic Dissection | Atypical Chest Pain in Women |
| ECG | ECG Challenge Part 1 | Myocardial Infarction Part 1 | ECG Challenge Part 2 |
| Neurological | Stroke Literature Review: Acute Stroke Management with Thrombolysis | Spinal Epidural Abscess | Subarachnoid Hemorrhage |
| Respiratory | Pulmonary Embolism Part 1 | Pediatric Respiratory Emergencies | Pulmonary Embolism Part 2 |