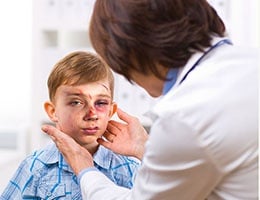 [4 MIN READ]
Child physical abuse exists in all corners of the country and affects children of all ages, ethnicities, and socioeconomic groups.
Consider the following facts:
More than 2 million reports of suspected child maltreatment are investigated each year in the United States. These reported cases represent only a fraction of the abuse that children experience.
Child maltreatment includes neglect and abuse that may be physical, sexual, emotional, or psychological.
There are more than 650,000 substantiated cases of child maltreatment annually.
About 18% of child maltreatment involves physical abuse.
More than 1,500 children die each year due to abuse or neglect. 80% of these deaths are children under 4 years old.
The incidence of child abuse is underestimated since 17% of adults in the U.S. report that they were physically abused as a child.