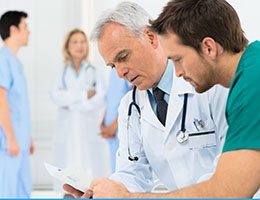 Over the last seven years, there has been a significant increase in the number of physicians that are employed by hospitals and health systems. Many of those employment changes were driven by aspects of the PPACA that favored a more "integrated" approach to clinical care. Although the aggressive employment strategy has subsided, there remains a significant interest by hospital systems to more closely align with physician group practices. To this point, let's explore 4 key areas that hospital systems may want to include in their physician integration strategy, or in some cases, their physician employment and onboarding process.
1) Medico-Legal Essentials
Throughout a practicing physician's career, there can be many tricky situations they encounter that are not covered in their medical school or residency training. In many cases, these challenging scenarios can snowball into larger medico-legal problems if not handled properly. We have listed a few topics that all physicians should have a greater appreciation for and the impact they could have on their practice or the organization's reputation.
Consent for Treatment of Minors
Duty of Care
EMTALA
HIPAA & Information Security
Intimate Partner Violence
Medical Assault & Battery
Medical Ethics
Standard of Care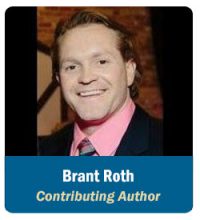 Since the "To Err is Human" report shined the light on the frequency and severity of adverse events in healthcare, there has been considerable progress made with various patient safety initiatives. To ensure there is not a backslide on those improvements, delivering a sustainable training program for common areas of patient safety, regardless of specialty, should be considered by hospital administration.
Creating a Culture of Safety
Communication Strategies & Handoffs, Transitions and Discharges
Cognitive Errors and Clinical Judgment
HAI, HAC and Never Events
Medication Errors
Prevention of Medical Errors
3) Reimbursement
Although there have been many rumors about changes to the PPACA, at this point it is unknown which specific changes would impact reimbursement related quality measures. Organizations could consider offering a very generic training that orients physicians to the shift away from "fee-for-service" to more "value-based care" in a few areas:
Patient Experience & Satisfaction
Readmissions Reduction Program
HAC, HAI and Never Events
From there, they could have physicians take additional training on the particular conditions that are more specific to their practice. For example:
Internist/Hospital Medicine
Acute Myocardial Infarction
Pneumonia
Heart Failure
Surgeon
Total Knee Arthroplasty
Total Hip Arthroplasty
Sepsis
4) Specialty-Specific Risk Management Topics
In addition to the broad topics covered in the medico-legal and patient safety categories, organizations should also consider more training tailored to the specific issues that have historically plagued their specialties as a part of clinical integration.
For example, errors related to diagnosis have historically been the problem area in Emergency Medicine, whereas the issues in Surgery tend to be more process- and procedural-related.
Below are some common specialties and areas to focus on when determining the training modules for your physicians.
Anesthesia: Pre-Surgery Evaluation, Informed Consent, Preparation, Monitoring
Emergency Medicine: AMI, PE, TAD, TIA, Stroke, SAH, Sepsis, Meningitis, Appendicitis, AAA
General Surgery: Informed Consent, Wrong Site, Retained Foreign Body, Complications
Orthopedic Surgery: Informed Consent, Implanted Hardware, Nerve Impingement, Wrong Site
Pediatrics: Meningitis, Torsion, Hypertrophic Pyloric Stenosis, Appendicitis, Malrotation, Croup
Primary Care: Cancer, Breast Cancer, Medication Errors, Telemedicine
We recognize that there are other areas that should be covered by organizations; in many cases, those will probably be specific to the health system's policies, region, and demographic they serve. However, we think these 4 areas serve as a good guide to reference when risk managers work with their team to build their organization's strategy.