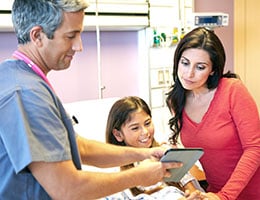 [9 MIN READ]
Hospital discharge is cited as a vulnerable point in a patient's care transition.
Its effective execution has significant implications on a patient's recovery trajectory.
The most effective tool in a clinician's toolbox to promote patient healing is the effective delivery of communicating discharge instructions for patients.
The Wrong Way to Communicate Discharge Instructions
Before discussing best practices for reviewing discharge instructions with patients, let us review what patient discharge should NOT look like:
The nurse in this scene assumes the patient will be excited to go home and be very satisfied. However, the patient is unaware she is being released from the hospital and is unprepared.
This creates a sense of dis-ease and discomfort because she does not know how she will get home, she may not feel medically ready to return home, and she isn't aware of how to best care for herself after leaving the security of the hospital.
Risks at Discharge
A well-recognized study by Dr. Alan Forster et al. found that over 19% of patients discharged from a teaching hospital sustained an adverse event within two weeks of leaving the hospital. The study revealed that of the 400 consecutive patients discharged, 76 experienced adverse events.
Of those patients with adverse events, approximately one-third were deemed preventable, and another one-third were found to be more severe than necessary. Medication-related events were the most common causes of adverse events.
Another study by Drs. Jenks, Williams and Coleman of Medicare patients discharged from hospitals reported that 19.6% of 11,855 patients required re-hospitalization within 30 days. An additional 34% were readmitted inside of 90 days. The authors agreed that approximately 10% of readmissions were planned.
In any case, the estimated cost to Medicare for the unplanned re-hospitalizations was as high as $17.4 billion annually. With statistics like these, it's imperative that we optimize each patient's discharge as an opportunity to improve their care.
Additional issues face both patients and providers upon discharge from hospitals. A significant number of patients have test and procedure results still pending at the time of discharge. In too many instances, these results are subject to being lost in the wash and are not acted upon.
Additionally, other patients are scheduled to follow up as outpatients for further tests and diagnostic evaluations; yet despite reminder phone calls and electronic contacts, many never show up.
Roy and Poon at the Brigham and Woman's Hospital in Boston evaluated 2,644 consecutive discharges for the presence of pending laboratory and radiologic tests. It was found that 41% of patients had test results that were reported after discharge and 9.4% of those reports were potentially actionable.
Physicians with test results pending were surveyed; the survey showed that of the 105 results with responses, 65 (61.6%) of the physicians were not aware of the pending tests. Physician reviewers concluded that of the 65 results, 24 were actionable, with 8 demanding immediate attention.
Best Practices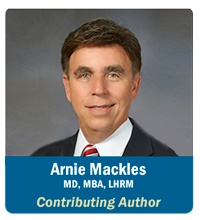 A successfully planned and executed hospital discharge is critically important to a patient's continued recovery and fulfillment of post-discharge care.
The discharge conversation initiated by both the attending clinician and discharging nurse must contain all pertinent information necessary to ensure a safe departure from the hospital and successful follow-up.
It is also important to have a family member, friend, caretaker or home health aide engaged in the conversation. The following are some of the important points that should be discussed:
Patients must understand the medical or surgical reasons for their current admission and what transpired during the hospitalization.
Patients must have a clear understanding of their medical conditions and what must be done to continue care as an outpatient.
Patients must receive an explanation of potential warning signs and symptoms that could arise.
Patients should be provided with a 24-hour phone number for emergencies.
Patients should have the name of the provider responsible for their care after discharge (provide written name, address and phone number).
Reinforcing with Teach-Back
Providers are advised to not simply ask their patents if they understand their directives. The reality is that far too often, patients will reply with a "YES" when, in fact, they don't understand important directives interrelated to their successful healing and recovery.
Patient understanding should be confirmed by using a technique known as a teach-back. This simple but essential technique is used to ask the patients to explain back the information that has been communicated to them. Using this technique, patients are expected to clearly state the name of the providers who are responsible for their care upon discharge.
The following portion of a conversation between a hospital discharge planner and a patient scheduled for discharge is an example of how the teach-back method can be effectively used to insure a clear understanding of follow-up plans that were previously explained to the patient.
Discharge Planner: "Mrs. Charles, things can get a little confusing at the time of hospital discharge, and I want to make sure that you fully understand the follow-up plans. Can you review for me what doctor you will be going to see and when your appointment will be?

Mrs. Charles: "Yes. I have an appointment with Dr. Fernandez on Tuesday morning at 9:00 am."

Discharge Planner: "How will you get to the appointment?"

Mrs. Charles: "My husband will drive me."

Discharge Planner: "What medicine will you be taking at home and how will you get the prescription filled? And do you know what the medicine is for?"

Mrs. Charles: "I have the prescription here in my purse. It is for a diuretic to control my high blood pressure. I will take one pill a day. When my husband takes me home from the hospital we will pick it up at the pharmacy on 45th Street."
Provide Clear Discharge Instructions
All instructions for care at home, including medications, diet, therapy, and follow-up appointments, must be explained in detail to all patients and then presented in written form to take home upon discharge.
Exact dates and times of follow-up appointments need to be included. Providers must inform patients of any pending lab work or tests that need to be checked, and of course, ensure they have transportation at the time of discharge.
A written list with all medications must be explained in detail and presented to patients. Patients need to fully understand when and how to take their medications. Providers must explain potential side effects and associated warnings concerning the medications.
And once again, this confirmation process is best implemented by using the teach-back technique. It is recommended that providers check and determine if their patients have a means for picking up and paying for their prescriptions.
Additional support may be required if a language barrier exists between patients and providers, in which case official translators or phone translation services must be called on. In cases of low healthcare literacy, providers can incorporate pictures, videos, actual simulations of medication preparation, and 3-D models to help communicate effectively with patients.
It is incumbent upon the discharging clinician to contact the practitioner who will be managing a patient's care after discharge. In addition to a personal phone call, an expedited discharge summary should be sent to the home care clinician; the patient can also be given a copy of the summary. Appropriate forms should be signed to release patient records.
Coordinating Transitions of Care
Most medical professionals agree that traditional styles and methods of transitioning patients throughout the healthcare system have generally been less than effective and somewhat disorganized.
Many industry organizations and agencies are involved with ongoing research and programs to find workable and cost-effective solutions to these problems. To date, new processes are emerging, and transition of care models have been developed and deployed for further evaluation.
An example of one such program developed by Coleman and coworkers is known as the Care Transitions Intervention (CTI). This program randomized hospitalized senior adults into two groups:
The first was a control group that was provided with typical hospital care.
The second group received CTI.
The CTI consisted of "specific tools to encourage cross-site communication" along with encouragement to patients to become active participants in their care. A transition coach was assigned to guide patients in the CTI group across settings, from hospital to home for example. These patients received home visitations and follow-up phone calls.
The results of Coleman's study revealed that patients who received CTI had a lower rate of readmissions than the control group. The CTI group had a 30-day re-admit rate of 8.3% vs. 11.9% for those in the control group. At 90 days, the CTI group continued to fare better with re-hospitalization rates of 16.7% and 22.5%, respectively.
In addition to penalties for poor outpatient management, hospitals are now faced with possible reimbursement penalties for re-hospitalizations within 30 days of discharge. The Affordable Care Act of 2010 instructed the Centers for Medicare and Medicaid Services (CMS) to begin penalizing hospitals with excessive 30-day readmission rates for specific conditions.
Other transition of care models include:
Better Outcomes for Older Adults through Safe Transitions (BOOST)
Bridge Model, Care of Elders, Geriatric Resources for Assessment Transitions Care Model (GRACE)
Guided Care, Project RED (Re-Engineered Discharge)
Transitional Care Model (TCM).
According to The Joint Commission Center for Transforming Healthcare, several of these models share basic elements that include:
Multidisciplinary collaboration, coordination, and communication from admission through discharge. This includes education for patients and caregivers. This is accomplished by a team of providers from diverse specialties (e.g., a doctor, nurse, pharmacist, social worker, and dietician).
Involvement of clinicians, during points of transition. In this situation, both sending and receiving clinicians can be accountable for the transition. The clinician responsible for care coordination is identified and made known to the patient.
Comprehensive risk assessment and transition planning take place during the entire hospital stay. Patients with risk factors for discharge issues are identified (e.g., low health literacy, multiple medications, and multiple chronic conditions), and appropriate protocols and action plans are developed and implemented.
Standardization of transition forms, procedures, and plans. A written transition plan or discharge summary is completed and includes diagnosis, active issues, medications, services needed, warning signs, and emergency contact information. The plan is written in the patient's language.
Standardized training. As a priority of the organization, all staff members are trained in the transition care process. Both medical and nursing schools incorporate the elements of transitional care into educational curricula.
Follow-up coordination and support after discharge. Patients receive a post-discharge follow-up in a timely manner (24-48 hrs. after discharge). Care is coordinated by an appropriate provider by phone or via an in-person visit. Patients are provided with a 24/7 telephone line to call for any questions or problems. Follow-up home care and outpatient visits are arranged, and a coordinator accompanies patients when necessary.
Examine cases of hospital readmission within 30 days. Multidisciplinary teams evaluate causes for readmissions that potentially could have been avoided. Available information is used to improve the overall transition process.
Evaluate program and current transition of care policies. Data is collected for compliance with transition measures and to evaluate program and transition effectiveness and goals. Patients are surveyed for quality of experience and their knowledge and understanding of their medical condition and outpatient treatment plans.
The Right Way to Communicate Discharge Instructions for Patients
Now let's look at a video that demonstrates the proper way to discharge the patient.
The nurse in this scene takes all necessary steps to ensure that the patient will be happy and excited to go home. In this case, the nurse covers all pertinent topics, and the patient is both confident and excited about being discharged.
Note: Although not shown on the video, confirmation of patient understanding of all discharge instructions was accomplished by using the teach-back technique.
Summary
The importance of communicating clear discharge instructions to patients cannot be understated.
As a significant number of patients discharged from the hospital return within 14-30 days, discharge discussions must confirm that patients understand their medical conditions and all information required for a successful post-discharge period, including medications and follow-up appointments. The implementation of transition of care models with a multidisciplinary team has proven to reduce hospital readmissions.
With these systems in place, we have a great opportunity to improve patient safety and reduce risk within our organizations.