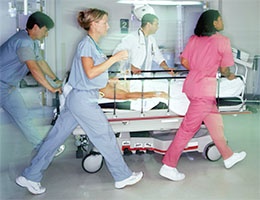 Our mission at The Sullivan Group is to positively change clinical practice, improve patient safety and reduce malpractice litigation. Because of this, we are often asked by clinical leaders and clients to explore the impact our RSQ® Solutions platform may have on other areas of the healthcare business. A Chief Nursing Officer with whom we have worked for the past several years connected with me at the 19th Annual NPSF Patient Safety Congress in Orlando, FL, with a similar inquiry. She asked if we had any evidence to support a relationship between our work with improving nursing competency/patient safety and nursing retention rates.
While my immediate answer was that we did not, I felt like this was something that many of our other colleagues and clients might be interested in exploring as well.
Inspired by this inquiry, we have outlined below a few observations and questions that we hope will lead to further thought-provoking analyses and discussions with clients that could contribute to reducing nursing retention rates in healthcare.
If you have additional information to share or this happens to be a topic of interest for you, please contact us to discuss ways that we might collaborate on future projects.
Key Facts about Nurse Turnover Rates
According to the 2016 National Healthcare Retention and RN Staffing Report published by NSI Nursing Solutions, Inc.:
RN turnover will cost a hospital $5.2M - $8.1M per year on average ($37,700 - $58,400 per nurse).
RN turnover continues to rise, and from 2011 – 2015, the turnover rate increased by 35%.
Emergency Nurses have the 2nd highest turnover rate at 21.1%.
Emergency Nurses have the 2nd highest recruitment difficulty index; it takes an average of 95 days to recruit a qualified ED nurse.
Voluntary terminations accounted for 91.1% of all hospital separations.
Top drivers for resignation include relocation, personal reasons, career advancement, salary and retirement. Additional reasons include manager, education, location, workload and scheduling.
8% of organizations view nurse retention as a "key strategic initiative," yet only 51.5% have a formal retention strategy.
2% of new hire nurses will leave their positions in less than 1 year; however, only 13.2% of nurses will leave after 5 years.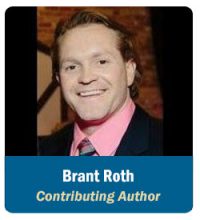 These statistics conjure up more questions than answers as we explore nursing attrition rates.
Key Questions
Will greater investments into nursing professional development lead to reduction in adverse patient safety events and a reduction in nurse turnover?
Does the volatility in a nursing staff (high turnover) lead to a greater vulnerability of communication errors and medical errors?
Since ED nurses have such a high attrition rate, has anyone correlated nurse turnover with nurse competency (triage and other areas)?
Has anyone correlated patient experience/satisfaction scores with nurse turnover rates?
The millennial generation (born 1980 – 1995) represents a growing percentage of the nursing workforce. Has your organization adapted your nurse retention strategy to satisfy this new generation's areas of interest?
While this is a bit of a departure from our typical clinical focus, it's a critical element of healthcare delivery. We hope to elicit feedback and/or additional questions that other nurse leaders have about the relationships between clinical competency, patient safety and nursing turnover rates.
Again, please contact us if you have any feedback or insight on this topic or are interested in partnering to help answer these questions.