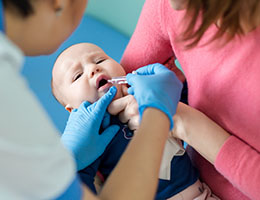 [4 MIN READ]
Every day, ED physicians, physician assistants, nurse practitioners and nurses are confronted with pediatric patients suffering from infections. Thankfully, most are self-limited respiratory or gastrointestinal viral infections.
Symptomatic and supportive care may be necessary, but antibiotics are not usually indicated; minor infections such as otitis media, impetigo, pharyngitis and uncomplicated urinary tract infections usually respond well to either oral antibiotics or a single parenteral dose of an antibiotic.
When treating an infant or a child with an infectious process, it is important to check for and recognize the subtle warning signs and symptoms of a more serious infection – whether viral or bacterial. When overlooked in their earliest stages, several types of infections can progress to life- or limb-threatening situations. Failing to consider and test for the possibility of serious infections in children can lead to serious, even fatal, outcomes.