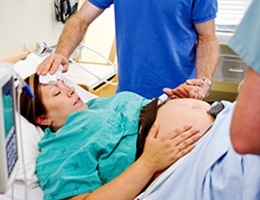 When creating a loss prevention program, obstetrics (OB) is a logical place to focus. It tends to be one of the riskiest specialties in medicine. Here we'll highlight the research that points to why OB remains a focal point of organizational leadership and discuss the three attributes a loss prevention program in OB should have.
Why is Obstetrics High Risk?
The 2010 CRICO Annual Benchmarking Report "Malpractice Risks in Obstetrics" reveals this specialty to have an average malpractice payment of $947,000; that is more than twice that of other clinical areas and second only to surgery in the total indemnity payment. Sixty-five percent of obsetrics malpractice claims involved high-severity injuries, including maternal and fetal deaths.

According to The Doctors Company's Obstetrics Closed Claims analysis from 2007-2014:
The most common allegation is related to delays in treatment of fetal distress. This can be broken down into the subcategories of electronic fetal heart rate monitoring competency tied to appropriate oxytocin intervention and the preparedness and response to obstetrical emergencies.
The second most common allegation is the improper performance of operative vaginal delivery, which includes the identification and management of postpartum hemorrhage.
If you want to have the greatest impact, your OB program should focus on these areas of OB practice. Organizations over the last ten years have really focused attention and resources on the appropriate response and interventions to fetal heart rate. For example, this organization published a study in AJOG on the impact of their fetal heart rate monitoring and oxytocin guidelines on neonatal outcomes.
Making a Positive Impact in Obstetrics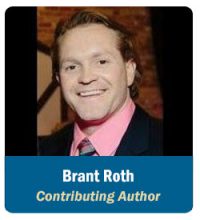 As in other high-risk specialties, there are several common characteristics of an OB loss prevention initiative that can make an impact on patient safety.
Proactive: This particular attribute speaks more to the philosophy, framework and design of the loss prevention initiative. While peer review activities are helpful, merely relying on this reactive approach may not reveal the clinical risk exposures prior to an adverse event taking place. Consider implementing a more proactive approach such as instituting continuing education focused on EFHM or a chart review that actually measures clinical care and documentation regardless of patient outcome. Some organizations have implemented an in-use oxytocin patient safety guideline; in this scenario, it might be helpful to do an ongoing analysis (sample) to see how often your clinicians are actually adhering to this guideline and if those interventions have an impact on patient outcomes. Augmenting your peer review process with this prospective analysis could reveal clinical risk exposures prior to them manifesting into an adverse patient safety event.
Clinically Relevant: Ensuring that the content of your patient safety initiative is clinically relevant not only leads to the positive changes in clinical practice that you hope to have, but it is also a significant contributing factor to the adoption of your initiative. Many organizations implement an online training (CME/CE) program for their clinicians to complete. This is an important component to have in place for a strong loss prevention program; however, the content of the curriculum has to be viewed as truly meaningful to your clinicians' practice. We have found that clinicians respond very favorably to case-based, clinical scenarios that provide specific recommendations for improving practice and/or documentation. In that same vein, any prospective analysis of their practice must be measuring the clinical elements that actually impact the diagnostic process. Building an initiative around the "soft science" aspects of the clinical environment will likely frustrate clinicians and will not lead to meaningful positive changes in clinical practice.
Sustainable: Regardless of the industry, implementing an error reduction program should be enduring, and healthcare is no exception. When you factor in attrition rates and the human being's desire to revert back to old habits, it is critically important to build an initiative that can become part of the organization's culture. Relying simply on onsite consultations or even one individual's ability to impact everyday clinical practice appears to be a losing proposition in the long run. If you have invested in a proactive strategy that is clinically relevant, you should hope to see impact in your loss history over time, which contributes to the sustainability of the initiative. That said, continuously proving a negative can be a tough proposition, and it requires discipline to maintain the course.