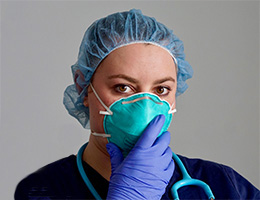 [10 MIN READ]
Updated: August 20, 2020
Navigating the ever-changing landscape surrounding the coronavirus pandemic is keeping everyone on their toes. Healthcare administrators and provider inboxes are packed with notifications and updates. We are all trying to sort through what is pertinent to hands-on patient care while doing our due diligence to remain up to date and well informed.
Early pandemic guidelines were based on expert opinion with little evidence to support recommendations. As the pandemic wears on and high-quality evidence becomes available, new recommendations will evolve supporting standardization of practice. While keeping current can seem daunting, it remains crucial for the safety of both you and your patients that you continue to do your best to remain knowledgeable and informed. The Centers for Disease Control (CDC) and the American College o Obstetricians and Gynecologists (ACOG) offer ongoing updates; patient handouts are available on these sites as well.
Provided here is a brief synopsis of newer updates (July/August 2020) specific to COVID and the obstetric population.