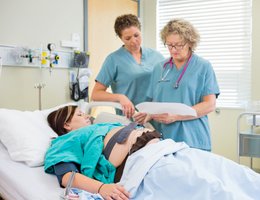 A steady increase in maternal mortality and morbidity in the U.S. prompted a comprehensive, collaborative response by the federal government and leading medical organizations focused on maternal health to improve outcomes. The Prevention of Maternal Death Act of 2018 directed DHS to develop programs that support the states in their work to save and sustain the health of mothers during pregnancy, childbirth, and in the postpartum period; to eliminate disparities in maternal health outcomes; and to identify solutions to improve health care quality and health outcomes for mothers.
The Joint Commission Report
The Joint Commission of Hospital Accreditation's (JCHA) requirement, rationale, reference R3 report (R3) weighed in on standards required to address maternal health, specifically addressing two standout areas of devastating maternal risk requiring improvements: postpartum hemorrhage (PPH) and hypertension (HTN), noting that the U.S. ranks 65th of all industrialized nations relating to maternal death statistics. All JCHA-accredited hospitals should have implemented the report requirements by January 2021.
Implementation requires a high level of training and education so each facility is clear about what is required to train hospital and medical staff for certification and to impact results.
ACOG Defines Levels of Care
The American College of Gynecology (ACOG) in collaboration with JCHA, defined four levels of maternal care aimed at reducing maternal morbidity and mortality and encouraging health systems to provide standardized, risk-appropriate maternal health care. These standards have been endorsed by for Maternal-Fetal Medicine (SMFM) and the American Academy of Pediatrics (AAP).

The ACOG levels of care are:

Level I Basic care
Level II Specialty care
Level III Subspecialty care, and
Level Iv Regional perinatal health care centers
These levels of care are still relatively new designations. ACOG understands that hospitals are working toward developing these requirements. Implementation requires a high level of training and education so each facility is clear about requirements and committed to training hospital and medical staff to meet certification.
Note: Credentialing guidelines may vary based on region. State Perinatal Quality Care Collaboratives (PNQCC) establish annual initiatives in response to the highest rates of morbidity and mortality within their state. Hospitals are then required to provide education to support maternal level-of-care credentialing requirements for their facilities, which traditionally incorporates state perinatal quality initiatives.
Additional Federal Commitment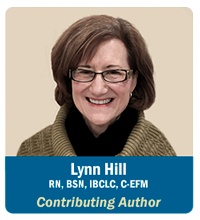 In recognition of the urgent need to improve maternal health outcomes, the Department of HHS released a national strategy and action plan to improve maternal health over the next five years. "Healthy Women, Healthy Pregnancies, Healthy Futures: An action plan to Improve Maternal Health In America," released in December 2020, addresses specific recommendations, strategies, and goals for our nation's maternal health care over the next five years. Results will require an all-hands-on-deck commitment from the medical community.
Included in the HHS document are these national target goals:
Reduce Maternal mortality by 50% within the next 5 years
Reduce low-risk C-section rate by 25% within the next 5 years
Achieve BP Control in 80% of women of reproductive age with HTN within 5 years
Work to reduce/eliminate racial disparity and birth inequity within the maternal health care system
Comprehensive Resources for Facility Compliance
The Sullivan Group has resources to help facilities get and stay current on standards required to help improve and standardize maternal care and reduce mortality and morbidity.
The TSG Obstetric Library includes:
Easy-to-read course writing style and format that fosters comprehension and retention
Up-to-date evidence-based courses that reflect current national standards of care and current practice guidelines
Course content that addresses prenatal, antepartum, intrapartum, and postpartum periods
Course content uniquely designed for the entire OB team; MD's, RN's, Midwives, OB Hospitalists
Information that keeps your OB team well-informed and well-prepared to handle obstetric emergencies
Patient care suggestions known to improve maternal and fetal outcomes
Case studies designed with impactful clinical relevance that enhance critical thinking
Best practices that are recommended by the nation's leading perinatal safety organizations (Many that comprise the Partnership for Maternal Safety)
Review of role-specific responsibilities during specific obstetric emergencies
Strategies that facilitate high-reliable organizations and a culture of safety
Promotion of skills that use data collection, tracking, and case reporting to drive quality improvement
The TSG Obstetrics Program for Nurses educates staff to meet Joint Commission elements of performance (mandatory requirements for all hospitals as of 2021) and support Level III & IV Maternal Care certification requirements:
Postpartum Hemorrhage Part I Definitions, Diagnosis, and Risk
Postpartum Hemorrhage Part II Management and Treatment
Hypertensive disorders of Pregnancy Part I Definitions and Diagnosis
Hypertensive Disorders of Pregnancy Part II Management and Treatment
Critical Concepts of Postpartum Discharge
Fetal Heart Monitoring Vignettes (specific case options)