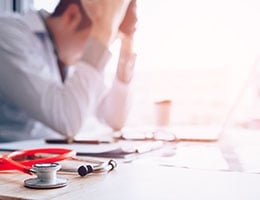 [5 MIN READ]
Despite the wake-up call given almost 20 years ago by the Institute of Medicine's report "To Err is Human," medical errors still occur at alarming rates.
The landmark publication estimated that up to 98,000 Americans die each year from medical errors, and one out of every twenty-five hospitalized patients is harmed by a medical mistake.
There is, however, cause for guarded optimism. Many organizations, agencies and legislatures have stepped forward and created solutions and educational programs targeted at reducing medical errors.