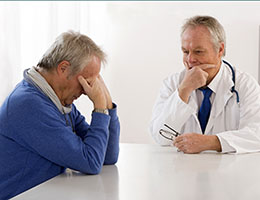 [3 MIN READ]
Do your clinicians have a plan for how to address a patient's family if a medical error occurs?
Consider this true case that was shared with me by a California risk manager – a routine test that goes tragically wrong:
"Mrs. Woods is a 53-year old woman who goes to the hospital for a CT-guided biopsy of the liver. The staff assures Mrs. Woods the test is 'no big deal' so she tells her husband to go across the street to do some shopping during the test. The clinical team assures Mr. Woods they will call him when the test is complete. Mr. Woods is standing in Macy's when his cell phone rings … he answers to hear a nurse frantically screaming, 'Come quickly!' Mr. Woods races across the street to the hospital where he learns his wife is dead."
After reading this case in my training programs, I challenged my healthcare audiences with the following: