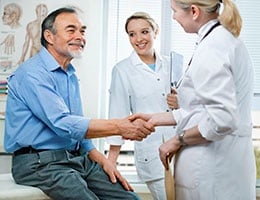 [4 MIN READ]
All of us experience a never-ending number of first impressions.
Consider that first visit to a restaurant highly recommended by friends. After being seated, five or ten minutes go by without a waiter coming to the table. When the waiter does arrive, they seem distracted with no discernible facial expression. How does this indifference make you feel?
Or what about the flight attendant who treats you like an empty seat when you try to ask a simple question?
In either case, the chance for a warm, enjoyable experience disappears after such a cold beginning.
The same is true for patients having their initial encounter with healthcare providers, be they physicians, nurses or other personnel.