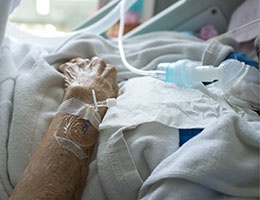 The Centers for Disease Control and Prevention defines healthcare-associated infections (HAIs) as: "Infections that patients acquire during the course of receiving healthcare treatment for other conditions."
Healthcare-associated infections are very common, and the cost associated with them is enormous. It is estimated that 1 out of every 25 hospitalized patients is treated for an HAI, with costs ranging between $28 billion and $33 billion per year.
The American Hospital Association has estimated that between 1.7 and 2 million HAIs occur each year. HAIs are responsible for significant patient mortality, causing an estimated 99,000 deaths each year in the United States. If the estimates are correct, more deaths are caused by HAIs than breast cancer, auto accidents and AIDS combined.
However, HAIs are often preventable. Many HAIs are considered to be never events. Never events are defined as significant adverse medical errors that should never have taken place. The Centers for Medicare and Medicaid Services (CMS) use the phrase "non-reimbursable serious hospital-acquired conditions" to represent conditions that should have been "reasonably preventable" by following evidenced-based guidelines.
Here is a list of some of the HAIs that CMS will no longer reimburse:
Pay for Performance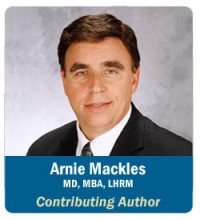 The Patient Protection and Affordable Care Act of 2010, better known simply as the Affordable Care Act (ACA), established 3 programs with the goal to improve quality and cut costs. HAIs play a key role in all 3 of these programs.
The Hospital Value-Based Purchasing (VBP) Program
The Hospital Readmissions Reduction Program (HRRP)
The Hospital-Acquired Condition Reduction Program (HACRP)
The VBP program is a quality incentive program that includes measures of mortality, complications, patient safety, patient experience, process and efficiency. Measures related to HAIs fall into the "patient safety" domain of the VBP program. Some examples of Safety Measures in the VBP program for fiscal year 2017 that are related to preventing infections include:
The second program established by the ACA was the Hospital Readmissions Reduction Program (HRRP). The HRRP reduces payments to hospitals with excess 30-day readmission rates for selected conditions.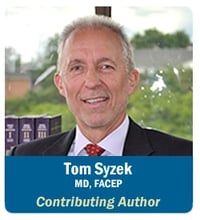 HAIs have a significant effect on hospital readmission rates. In one study, positive blood cultures obtained more than 48 hours after admission were presumed to be due to an HAI. Patients with positive cultures were followed; it was found that 25% of patients with positive cultures were readmitted within 30 days, whereas patients with negative or no culture had a lower readmission rate of 15%.
The third program is the Hospital-Acquired Conditions Reduction Program (HACRP). Again, this program was legislated in 2010, and mandated CMS to reduce payments to hospitals with excessive hospital-acquired conditions. This program uses some of the same infection-related measures as the VBP program. Hospitals in the lowest 25% ranking with respect to hospital-acquired conditions could face CMS reimbursement penalties of 1% of charges. In other words, hospitals with the highest rates of hospital-acquired conditions will be financially penalized via reduction in their payment from CMS. As you can see, the HACRP is a penalty program, whereas the VBP program is an incentive program.
The HACRP includes the following conditions:
We'll dissect a few of these conditions and strategies to prevent them in the coming weeks.
Related Content: