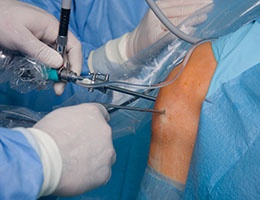 Surgical Site infections (SSIs) occur in 2% to 5% of surgery patients. This category of infection comprises approximately 22% of all healthcare-associated infections and has a 3% mortality. Patients with SSIs require significant care and average 7 to 10 days of increased length of hospital stay. The cost of providing care for a single SSI ranges from $3,000 to $29,000. The total cost of care for SSIs is estimated at $10 billion dollars per year. There are of course additional expenditures for outpatient care, readmissions, and care of long-term disabilities.
Strategies to Prevent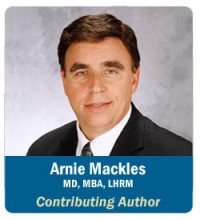 Strategies to prevent SSIs include the following:
Providing antibiotic prophylaxis per accepted evidence-based guidelines.
Avoiding hair removal at the operative site (unless hair interferes with the procedure). Do not use razors; use clippers.
Controlling blood glucose postoperatively.
Maintaining normal temperature.
Administering supplemental oxygen during and after surgery (for procedures utilizing mechanical ventilation).
Utilizing alcohol skin prep (unless contraindicated).
Using impermeable plastic wound protectors for GI and biliary tract surgeries.
Following the recommendation to employ World Health Organization-based checklists.
Instituting SSI Surveillance Programs (using automated data to provide feedback to providers on SSI rates and compliance with clinical measures).
Educating providers and patients about SSI prevention.
Case Example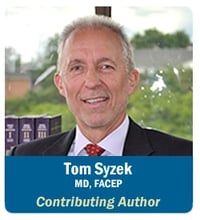 A 73 y.o. male underwent bilateral knee arthroplasty. Medications included simvastatin and triamterene/HCTZ. Pre-operative vital signs were normal. The patient's BMI was recorded to be 27. A prophylactic antibiotic was administered – a cephalosporin. The surgery itself was reportedly uneventful.
The patient was seen in the ED 8 days post-op with the complaints of redness and discharge from left knee incision. The ED physician obtained wound cultures, which later were found to be positive for MRSA. The surgeon admitted the patient for antibiotics and additional surgical treatment of the infected wound.
Let's consider possible factors that could be responsible for this SSI.
The review of this case requires us to ask the following questions:
Was the patient's glucose controlled appropriately? This gentleman has a BMI of 27, which indicates that he is overweight. Despite the fact that he does not have a history of diabetes, it would be prudent to check glucose levels and treat appropriately if necessary.
Was prophylactic antibiotic administration sufficient? The patient underwent a bilateral knee procedure, which could possibly have lasted more than 2 or 3 hours. Also, if there had been any additional delays, optimum prophylactic antibiotic coverage may not have been attained. It is recommended that surgeons follow evidence-based and accepted guidelines for the administration of prophylactic antibiotics.
Was supplemental oxygen provided? If ventilated, a patient undergoing this procedure could benefit from supplemental oxygen post-operatively to ensure maximum tissue oxygenation.
And finally, was a perioperative checklist utilized? Perioperative checklists have been shown to reduce surgical complications. An international study found that post-operative complication rates were reduced from 11% to 8% by simply instituting a WHO 19-point checklist. In addition, the death rate was reduced from 1.5% to 0.8% after implementation of the checklist.