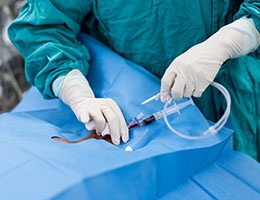 The CDC defines a Central Line-Associated Bloodstream Infection as: "A laboratory-confirmed bloodstream infection (LCBI) where central line (CL) or umbilical catheter (UC) was in place for more than 2 calendar days on the date of event, with day of device placement being Day 1 and the line was in place on the date of event or the day before." In other words, the patient must have had the device in place for at least 2 days and the diagnosis must be made while the device is still indwelling or was indwelling on the day before.
The good news is that there was a 91% decrease in these infections from 2010 to 20151. The bad news is that CLABSIs continue to occur each year in the United States. CLABSIs are responsible for significant increases in length of stay, cost and risk of mortality."
Strategies to Prevent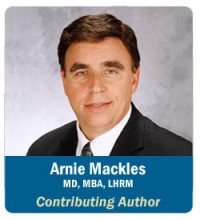 Here are a few strategies to prevent CLABSIs.
The following are recommendations to be utilized before, during and after catheter insertion.
Recommendations before insertion:
Have available and utilize evidenced-based indications for central venous catheter insertion.
Educate all providers in proper techniques for insertion, care of the catheter, and infection prevention.
Employ chlorhexidine daily baths for ICU patients greater than 2 months old.
Recommendations for the time of insertion:
Institute a process to ensure infection prevention practices, such as a checklist.
The catheter cart should be all-inclusive, containing all materials necessary.
Utilize proper hand hygiene, maximum sterile barriers, and alcohol chlorhexidine skin prep (unless contraindicated by situation or age).
Avoid femoral vein access in obese patients if possible.
Use ultrasound guidance for placement of an internal jugular catheter.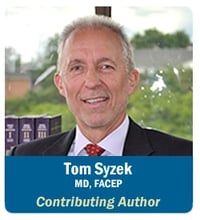 Strategies for reducing infections after insertion of the central line:
Ensure adequate nurse/patient ratios; limit "floating" personnel in ICU.
Disinfect hubs, connectors, and ports to access catheter.
Discontinue nonessential catheters.
For non-tunneled central venous catheters, change clear dressings and clean the site every 5-7 days with a chlorhexidine antiseptic, or immediately if leaking, wet or soiled.
Change the gauze every 2 days (or sooner if needed).
Apply antimicrobial ointment to hemodialysis sites.
Provide ongoing surveillance for CLABSIs.
There is no doubt that healthcare-associated infections cause significant morbidity and mortality and increased healthcare costs. However, we know that many of these infections can be prevented. The CDC and other agencies have focused on this widespread problem and provide effective guidelines for prevention.
Progress is being made. The U.S. Department of Health and Human Services has reported that healthcare–acquired conditions declined 21% in the years from 2010 to 2015. Acquired conditions were reduced by 3 million, with an estimated 125,000 fewer deaths over the 5-year period. As much as $28 billion may have been saved.2
In this related article, we review prevention strategies for preventing Catheter-Associated UTIs, the fourth most common HAI and another condition impacting reimbursement.
References:
1Agency for Healthcare Research and Quality. National Scorecard on Rates of Hospital-Acquired Conditions 2010 to 2015: Interim Data From National Efforts To Make Health Care Safer. Content last reviewed December 2016. AHRQ. Rockville, MD. http://www.ahrq.gov/professionals/quality-patient-safety/pfp/2015-interim.html.
2Agency for Healthcare Research and Quality. National Patient Safety Efforts Save 125,000 Lives and Nearly $28 Billion in Costs. https://www.ahrq.gov/news/newsroom/press-releases/national-patient-safety-efforts-save-lives.html. Accessed August 4, 2017.