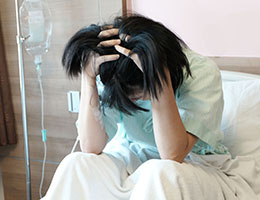 [5 MIN READ]
In recent years, emergency department providers have regularly faced an expanding volume of patients with mental health needs. Then COVID-19 happened, dramatically taxing the healthcare system and increasing demands on providers while also challenging patients' mental health across the board. In response, it is essential that ED providers increase their knowledge and comfort with the assessment, treatment, and disposition of mental health patients in order to improve timely care for these patients, many of whom require behavioral healthcare in the ED.
EDs Need Tools and Resources for Assessment and Treatment
Psychiatric and substance abuse issues had already more than doubled prior to COVID-19 disrupting our lives more than doubled, rising from 6% to 15% 1. And while traditional visits to the emergency department decreased during the pandemic, visits requiring care for adult psychiatric and substance abuse issues increased substantially. This often presented as anxiety or depression diagnoses, trauma, and stress-related disorders, and increased substance use. Some of these problems manifested as an increase in suicide ideation and attempts.