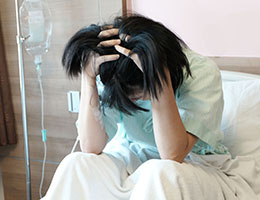 [5 MIN READ]
The number of patients presenting to the emergency department with a psychiatric and/or substance abuse problem has increased in recent years from 6% to 15%. With this significant increase, it's imperative our EDs have the tools and resources necessary to assess and treat these patients.
Mental Illness: Undiagnosed & Untreated
While those numbers are helpful in identifying overt problems, it's interesting to note how many patients coming into EDs have a mental illness that is undiagnosed and untreated.
We did a study looking at 100 adults, and the same study with 100 kids, presenting to the ED without a chief compliant of a psychiatric disorder or substance use problem.