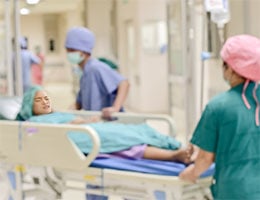 [6 MIN READ]
After reading the case with perspective on how to recognize secondary postpartum hemorrhage, it's critical to understand why it occurs and how to treat it.
Etiology of Secondary PPH
Why does secondary PPH occur? The normal physiologic changes associated with pregnancy are the perfect predisposition for an unrecognized hemorrhage. Typically, pregnant women are young and healthy with increases in circulating blood volume and hormonal and vascular changes specific to pregnancy. All of this creates the perfect environment for hemorrhage.