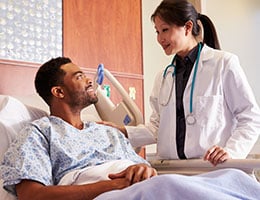 [4 MIN READ]
Every patient – regardless of the time of day or department to which they present – needs to encounter a high-quality experience. Improving patient experience and ensuring its consistency involves reducing the variability between departments, clinicians and shifts.
To achieve this high goal, you need to get buy-in from the entire clinical community – an effort led by clinicians for clinicians to help all truly understand and buy into the mission and purpose of providing a high-quality patient experience.
Using the industry analyses to galvanize organizational support for defining a provider-patient communication model is a great first step.