Imagine this:
Dr. Mary Smith, the Chair of the Obstetrics and Gynecology department at County Hospital, was en route to a meeting with Dr. John Bart, Chief Medical Officer. The purpose of the meeting was to review patient complaints originating out of her service. While waiting for the elevator, Dr. Smith was hurriedly approached by an obviously distressed Susan Jones, the Labor & Delivery head nurse.
"We had another bad outcome last night," said the head nurse. "We had to send another baby up to the NICU."
"What happened?" asked Dr. Smith.
"We had one of our new grads taking care of the patient in room 5. The charge nurse had been looking in intermittently, but when Dr. Brown was called for delivery at 6:00 am, he was shocked at what the strip showed for the two preceding hours. The baby came out with Apgars of one and three and had to have a full resuscitation; we're not sure what the outcome is going to be."
"But we got lucky with another one," the head nurse continued. "There was a shoulder dystocia in room 2 with Dr. White, the new physician. It was a flail. Fortunately, Dr. Jane happened to be around; she walked into the room after they had been struggling for 3.5 minutes and immediately got the baby out. I have no idea what would have happened if she hadn't come along."
---
Improve Patient Safety with these 7 Tools & Strategies
---
Dr. Smith continued on to Dr. Bart's office. When she arrived, he waved her in.
"We've been getting some disturbing reports about outcomes in your department, Dr. Smith. Reports from the neonatologist about an increase in resuscitations; numerous patients returning to the OR after cesarean sections and routine deliveries; and far too many cases falling through the quality-assurance screen."
"As if this were not concerning enough, I'll go on to note that there is a disturbing spike in incident reports citing inappropriate physician behavior and our patient satisfaction levels are falling. It has escalated to the point that third-party payors are threatening to withhold full reimbursement for our maternity patients."
"And to top it off, a reporter from the local paper is nosing around. The Board is breathing down my neck; we are about to break ground on the new outpatient surgical wing and we cannot afford this type of negative press – it will crush our fundraising efforts. What's going on in your department?"
"I'm not totally sure, Dr. Bart," responded Dr. Smith. "Most of our obstetricians have been here for years; they're experienced and have thriving practices. All of the newly privileged doctors are well trained and come highly recommended. We have a three-month new nurse orientation program. And all of our departmental protocols follow ACOG guidelines to the letter."
"Okay, well I'm glad things look good on the surface, but let's take a closer look at the issues reported," said Dr. Bart. "Babies with low Apgar scores after routine deliveries, complaints that the management of shoulder dystocias and postpartum hemorrhage emergencies is chaotic, missed medical problems and drug allergies because medical records aren't getting to your floor from the offices, and reports of an increasingly hostile attitude between your doctors and nurses.
"Maybe it's time for us to get some outside help to evaluate our Labor and Delivery operation more comprehensively."
Dr. Smith leaned forward in her chair and was about to voice protest, but instead took a deep breath and settled back in the chair. Dr. Bart was right; things were not going well in County's Labor & Delivery unit, and as difficult as it was to acknowledge, perhaps outside help was needed – they can no longer turn a blind eye.
Unfortunately, the situation in this obstetrics department is not unique. A department needs a lot more than experienced obstetricians and adherence to clinical protocols to provide high-level obstetric care.
Leading a safe, high-quality obstetrics unit is a complex task. Multiple goals have to be met:
Safe and appropriate care for both low- and high-risk obstetrical patients
The ability to handle a large volume of laboring women in a caring and friendly manner
The ability of the team to shift its mindset immediately when a normal labor becomes an acute obstetrical emergency in order to implement the very precise actions necessary for a good outcome for mother and baby.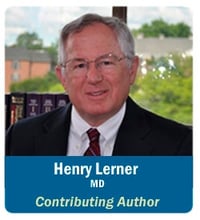 Physicians, midwives and nurses require many skills to accomplish these tasks:
Up-to-date clinical knowledge
Sufficient clinical experience to recognize all aspects of developing obstetrical complications
The transparent sharing of responsibility among team members caring for laboring patients
Good communication skills.
It is essential for hospital administration to provide resources in order for the obstetrical team to maintain these skills:
Necessary equipment and adequate staffing available 24/7
A comprehensive, practical, and ongoing educational program
Training to develop optimal working relationships and communications between all members of the obstetric staff so they can work together as a functional, efficient medical team
---
Making the Decision to Improve
How does a hospital go about creating such an efficient, smooth-running, emergency-ready obstetrical unit?
1. Commitment
The first and most vital part of any obstetrics department improvement project is a conscious decision by both obstetrical department leadership and hospital administration that they are committed to this goal. Such a project can be expensive, both financially and in terms of the time it will take to change long-established behavior patterns and customs of the L&D unit.
It will take the full support of - and pressure from - hospital and departmental leadership to achieve buy-in from obstetricians, midwives and staff nurses. As with any change, there will be opposition. In order to succeed, hospital administration will need to be firm; either obstetric team members comply and cooperate with the new way of doing things or they will be replaced.
Hospital administration must commit the finances to provide adequate, experienced staffing with appropriate supervision 24/7. Labor and delivery units are frequently inadequately staffed, especially on nights and weekends.
Moreover, since shifts are usually assigned on a seniority basis, nurses working nights and weekends are often the most inexperienced; these are also the times when they have the least supervision. It is logical to deduce that mistakes may be more prevalent and potential problems will likely go undetected when novice nurses are overwhelmed by high patient volumes.
2. Outside Evaluation
Depending on how serious the problems with a labor and delivery unit are and the resources available to the institution, outside consultation by an experienced obstetrician may be needed. The ideal characteristics of such a consultant would be:
Clinical expertise in obstetrics with particular emphasis on current best practices and protocols
Demonstrated experience in clinical practice
Administrative and management proficiency
Familiarity with a large range of obstetrical institutions and practice settings
Interpersonal, communication and leadership skills
It can be cost effective to use an experienced consultant who has performed other obstetrical unit evaluations, identified deficiencies at those institutions, and presented workable recommendations; otherwise the institution would need to spend time and resources to develop its own obstetrical reform program. A well-qualified, experienced consultant can quickly spot major problematic areas and will be familiar with a range of potential solutions.
3. Leadership
Administrative leadership in the obstetrics and gynecology department will have to be evaluated from top to bottom.
Is the departmental chief someone who can lead an obstetrics department improvement project?
Or is the fact that the department is underperforming a sign that the current chief is not the right person for the job?
The same goes for nursing leadership.
Are the nurse managers knowledgeable, efficient and capable of supporting their nursing staff?
Are they respected by administration, obstetricians and the nurses who work for them?
While hospital administration should be prepared to change leadership personnel when an obstetrics department improvement project is initiated, it is not always necessary to do so. The current leadership may be very capable and able to perform once the new processes, protocols and tools are in place. Therefore, careful consideration should be given before contemplating a change in leadership.
4. Data Gathering
It is necessary to thoroughly analyze a department's performance and develop an improvement plan appropriate for that specific L&D unit. A hospital should not undertake an obstetrics department improvement project based simply on anecdotal perceptions about the department's poor outcomes, occasional badly handled emergencies or a sense that the next obstetrical disaster is just around the corner.
It is essential to conduct a quantitative evaluation of labor and delivery performance prior to beginning any obstetrical department improvement program, and this requires gathering data. It is only in this way that the full extent of problems within the department can be recognized and that priorities for fixing the most significant issues can be set.
This quantitative evaluation is best undertaken by a comprehensive evaluation of multiple facets of the L&D unit's operations. It is not sufficient to simply review cases that fall through the quality assurance process or look at the self-reported incidents by staff members and/or Press Ganey/HCAHPS patient satisfaction reports.
These evaluation tools, while useful for the intended purpose, alone are not sufficient to measure the scope of complete obstetrical care; they would miss deficient aspects of care such as lack of adherence to protocols, unavailability of important medical records on the L&D floor, misinterpretation of electronic fetal monitor strips, poor team performance during emergencies, etc.
The best means of evaluating the full range of key obstetrical indicators is to use a comprehensive audit tool that covers all areas of patient care in L&D (including prenatal care). An institution could develop its own audit instrument, but such a process would be expensive and time-consuming. There are several excellent commercially available L&D audit programs that that have been used satisfactorily throughout the United States.
---
Once an institution has committed to obstetrical department reform, leadership has been evaluated and either changed or retained, and a comprehensive audit of the performance of the L&D unit has been completed, it's time to implement the necessary tools to correct the deficits the audit has uncovered and maximize the quality and safety of care provided by the L&D unit.
1. Education
The foundation for provision of excellent obstetrical care is a thorough and up-to-date clinical knowledge base for all obstetricians, midwives and nurses. Previously learned best practices become outdated as new and better protocols and procedures are established.
Practitioners who completed their training 10, 20, even 30 years ago and do not keep up with current knowledge at the least may not be practicing good obstetrics despite years of clinical experience, and at worst may be putting their patients in harm's way and exposing their colleagues, other staff members and organizations to potential negligence claims.
There are multiple means of providing ongoing education for physicians and nursing staff. For example:
L&D units can implement weekly teaching sessions that cover important topics in clinical obstetrics over the course of a one- or two-year period; these can be taught either by members of the department or outside speakers.
All obstetric team members should be encouraged to attend obstetrical conferences and regularly read obstetrical journals; they should be given access to online resources such as UpToDate.
Online courses are a very efficient tool for ongoing clinician education and are growing in popularity. There are currently a great variety of e-Learning courses available that can be accessed from any computer, tablet or other web-capable device. Courses offered by industry leaders are well written, interactive, illustrated, and user-friendly. They offer tremendous flexibility, as they can be taken at any time of the day or night and from any location with an Internet connection. Learners will find that they cover a wide range of topics, from the handling of obstetrical emergencies to the pathophysiology of obstetrical complications. As with conferences and journals, continuing education credits are usually awarded for online course completion.
Hospital or obstetrical department leadership will have to convince busy obstetricians and nurses to participate in such educational programs, especially when the obstetrical staff consists of private practitioners; but this must be accomplished in order to improve the quality of care in the department.
It is completely reasonable for leadership to expect obstetrical physicians and nurses to be up to date in their clinical knowledge. In fact, all practitioners have an obligation to remain current and knowledgeable in their fields.
Moreover, state licensing boards mandate this by imposing continuing education requirements; therefore, hospitals have not only the right, but the duty, to insist that their practitioners fulfill these requirements. In terms of financial cost, preventing one medical malpractice suit will more than make up for the cost of providing educational resources for the medical staff.
The following are some specific examples of ways to encourage/convince obstetricians, midwives, and L&D nurses to participate in educational programs:
Mandate and document completion of a certain number of hours of education each year as a condition of reappointment to the medical staff; e.g., reading medical journals, attending conferences, taking online courses.
Make it easy for them to participate in continuing medical education; e.g., provide teaching conferences on campus; give them access to journals and online courses.
Offer financial incentives and time off to attend educational programs and conferences.
Work with liability insurers to provide a discount for taking part in educational programs or institute a surcharge for nonparticipation.
2. Fetal Heart Monitor Interpretation Re-Education
This specific but vital subset of clinician education is a must for any clinical improvement program in obstetrics.
Because fetal heart rate (FHR) monitoring is so widely and frequently used, there is a general sense among obstetricians, midwives, and obstetrical nurses that they know how to use this tool and need no further training on it.
However, multiple studies have shown that there is tremendous variation in the ability of providers to correctly interpret FHR tracings. Often, the nomenclature used to describe features of the strips is inconsistent and therefore subject to misinterpretation.
Re-education and ongoing skill improvement for FHR monitor interpretation is vitally important. Not only do fetal heart monitor education courses reinforce evidence-based interpretation of FHR patterns, but they also teach the standard NICHD nomenclature that is recommended by all official obstetrical organizations.
There are many options available for this education:
Obstetricians or nurses can lead small group sessions on their L&D units at any time merely by discussing strips of current patients visible on the monitors in front of them.
Leadership can hold formal teaching sessions on a weekly or monthly basis in the department.
There are excellent online courses both for comprehensive FHR monitoring instruction and for shorter exercises involving clinical scenarios and FHR interpretation.
3. Simulation Training and Drills
Fortunately, the majority of obstetric patient care episodes are routine; but the fact remains that unpredictable and unexpected life-threatening emergencies do occur, and they are potentially devastating for everyone involved - patients, family and staff.
Events such as shoulder dystocia, cord prolapse, amniotic fluid embolism, pulmonary embolism, and abruptio placenta require almost instantaneous recognition and implementation of an exactingly precise protocol to provide the best chance of an optimal outcome for mother and baby.
The paradox here is obvious: these emergencies require finely honed skills to treat them, but because they occur so rarely, it is difficult for practitioners to develop the expertise necessary to treat them. That's where simulation programs and drills come in.
It is only by practicing the management of such acute emergencies frequently that a practitioner's skills will be sharp when the real emergency actually occurs. Published data demonstrates that units that practice obstetrical emergency drills on a regular basis have improved outcomes for both mothers and babies.
Simulation programs and drills have been developed in many formats across the United States. Most are excellent; but some have significant drawbacks. A common model is for an institution or group of institutions to develop a high-tech simulation center with lifelike models and the ability to simulate multiple clinical situations.
The benefits of such programs are obvious: they are realistic; they provide an opportunity to practice rarely used skills; and they take place in a specially designed teaching environment.
However, these programs also have their downsides: they usually require physicians and nurses to travel to an off-site simulation center, taking extra time away from their clinical activities and resulting in training with people other than those with whom they will be working during real emergencies; and the simulation centers, however well-designed, are not the same as the L&D units in the facilities where practitioners will actually encounter emergencies.
There is another, more low-tech way to do simulation training that can be led by a physician or nurse facilitator on one's own L&D unit. He or she presents a simple clinical scenario, after which small groups of nurses and doctors run through how they would manage the described clinical situation.
After each run through of the scenario, there is a group discussion of what went well and what did not go well. The facilitator also uses this time to go over a set of predetermined teaching points that are appropriate for the particular emergency drill.
Such drills can use either a simple pelvic model, a volunteer lying in a bed, or even an imaginary patient. The key is to walk through the steps of how specific emergencies should be handled multiple times so that the steps are fresh in the minds of physicians and nurses when a real emergency occurs.
There are specific techniques that must be practiced during simulation training for shoulder dystocia. However, these can be practiced just as easily with a simple doll or rubber pelvis as with a $50,000 high-tech model.
During simulation training, it is important to incorporate teamwork and communication into the interactions between the clinicians caring for the patient. The patient safety literature clearly documents how important it is for teams to practice working together, for clear and simple language to be exchanged and verified, and for specific clarifying communication techniques to be employed in order to maximize team performance during obstetrical emergencies.
Such teamwork and communication skills training can easily be incorporated into both high-tech and low-tech drills and are a vital component of the safety benefits of such programs.
Remember that low-tech simulation training works just as well as high-tech. The most important aspect of simulation programs, drills, and team training is not the complexity of the equipment, but the frequency of repetition of the steps that need to be taken when such emergencies occur and practicing of skills that will help a team work together smoothly and efficiently.
4. Feedback
It is not enough for physicians and nurses to merely go through the motions of participating in educational programs. They must assimilate the knowledge from such programs, use the skills introduced to improve their performance, demonstrate teamwork, and employ effective communication techniques in practice. In order to accomplish this, they must receive regular feedback on their performance in a variety of clinical and interpersonal areas.
Feedback can take many forms.
For physicians, it can simply be a discussion with the department chief as to their performance on a set of quality metrics. For most physicians, all it takes is being aware that they are an outlier in one or more areas compared to their peers for them to question their own clinical behavior and make appropriate changes. The same is true of documentation. Feedback as to the completeness of prenatal documentation and the appropriateness and timeliness of labor and delivery notes (especially in an emergency situation such as shoulder dystocia) gives important information to clinicians about the quality of obstetrics they are practicing and can serve as the catalyst for change.
Nurses usually have an ongoing performance review through their nurse managers. Such reviews can include participation in educational programs and competency in teamwork skills and communication.
---
Summary
Outcomes in obstetrics will never be 100% ideal; the biology of the birthing process is simply not amenable to that. But all L&D units can and should strive to provide the best possible care for all their laboring patients. Any L&D unit with the necessary personnel, equipment, and training should approach peak performance and outcomes.
Education, evaluation, and simulation/team training must be ongoing programs that are frequently repeated, and they need to be modified as new knowledge and information become available.
Interested in bringing patient safety education like this into your labor and delivery unit? Learn more about our Obstetrics online training program here.
Related Content